Sport
OJSC Severneftegazprom Congratulated the Geologist Children's and Youth Sports School on its Anniversary
1 April, 2016, Severneftegazprom's Andrey Kasyanenko congratulated the Municipal Budgetary Educational Institution of Supplementary Education for Children "The Geologist Children's and Youth Sports School", represented by the school's Director Alexander Kulagin, on the 30th anniversary of its establishment. Andrey Kasyanenko conveyed congratulations from the General Director of OJSC Severneftegazprom Vladimir Dmitruk and presented the sports school with a certificate for 1,000,000 roubles.

Click to enlarge a photo (JPG, 3 MB)
These funds will be used to hold sports events dedicated to the school's anniversary and to promote children's hockey in the village of Urengoy. Alexander Kalugin expressed his gratitude to OJSC Severneftegazprom for the sponsorship, ongoing support, and fair partnership relations aimed at the upbringing of the younger generation and the development of the sports school's material and technical base. As a token of appreciation and further development of cooperation, Alexander Kalugin handed over a memorable gift for the General Director of OJSC Severneftegazprom.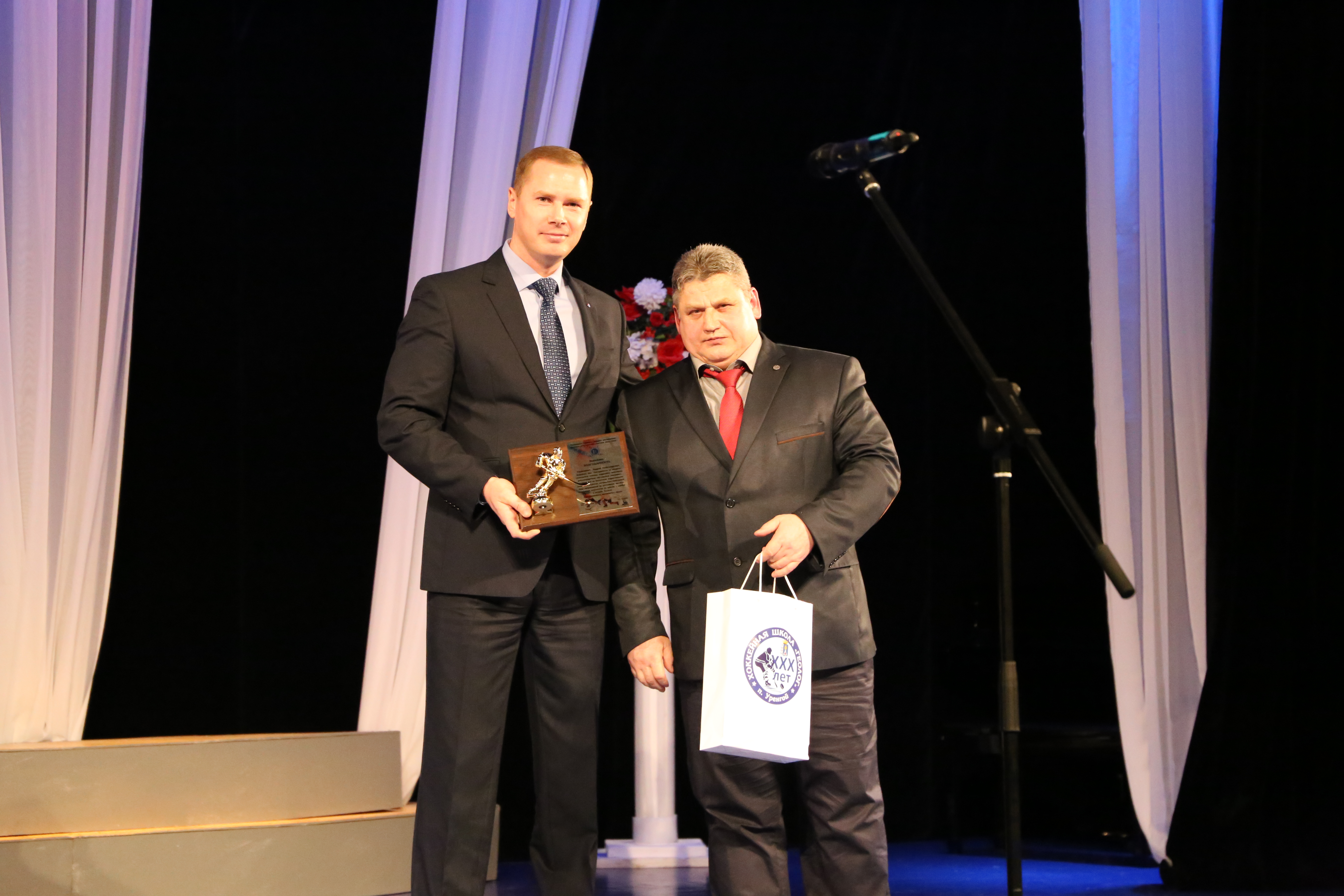 Click to enlarge a photo (JPG, 4 MB)
A festive concert was held at the Urengoyets cultural-sports complex to mark the event.