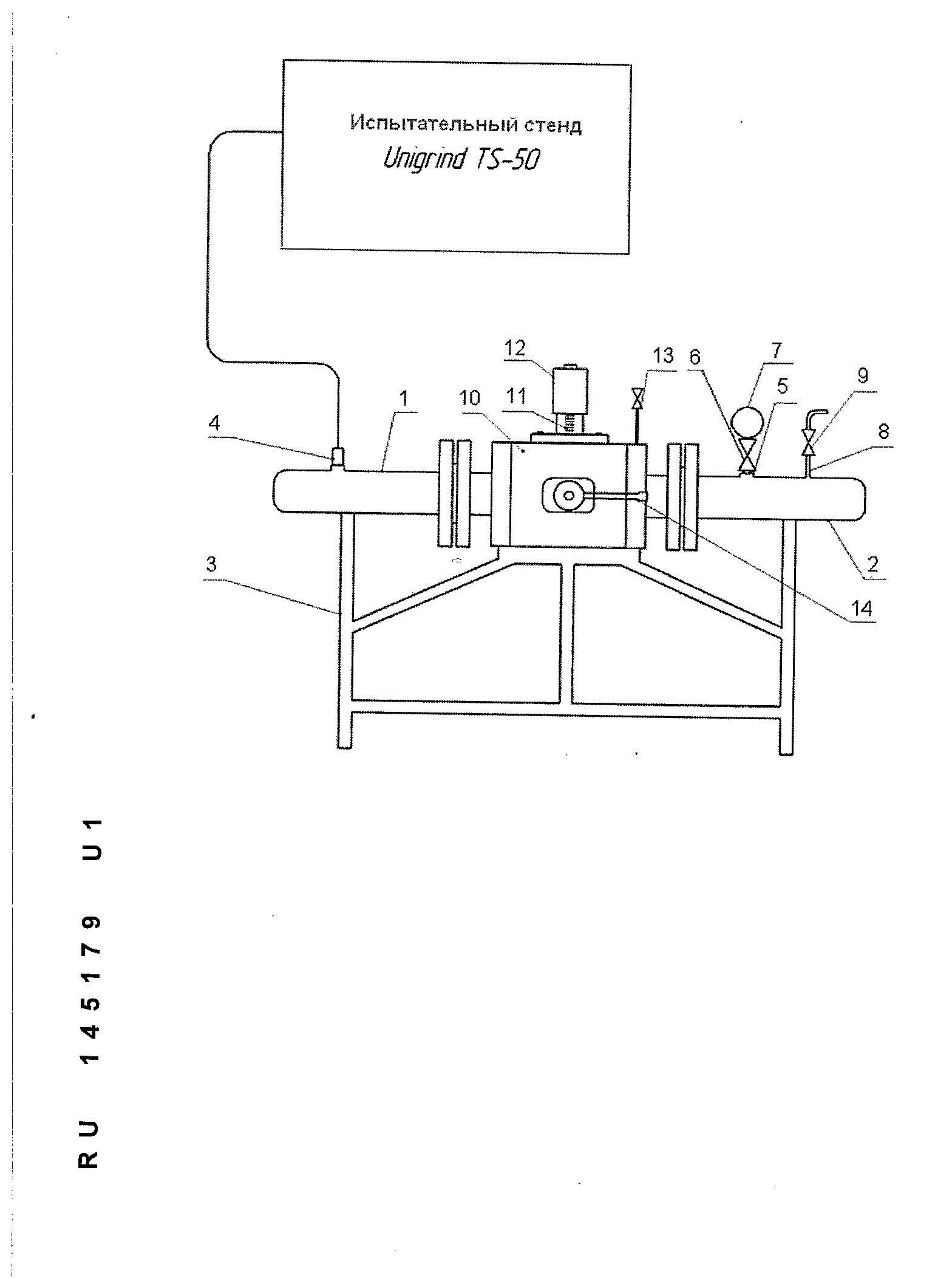 The technical solution relates to the gas industry and is designed to configure and test the tightness of the shut-off device after inspection and repair.
The task, which is aimed at solving the proposed technical solution and achievable technical result, is the elimination of gas clusters downtime, reduction of gas flow rate loss and reduction of gas emissions to the atmosphere.
The technical result is achieved by the fact that the display stand for testing and adjusting the shut-off device includes a stand with left and right coils installed between it, between which the shut-off device is attached, while the left coil has a nozzle for connecting a high-pressure hose; and on the right coil there is a nozzle with a three-way valve and pressure gauge, and a fitting designed for pressure relief when testing a shut-off device, equipped with a valve with a needle valve.