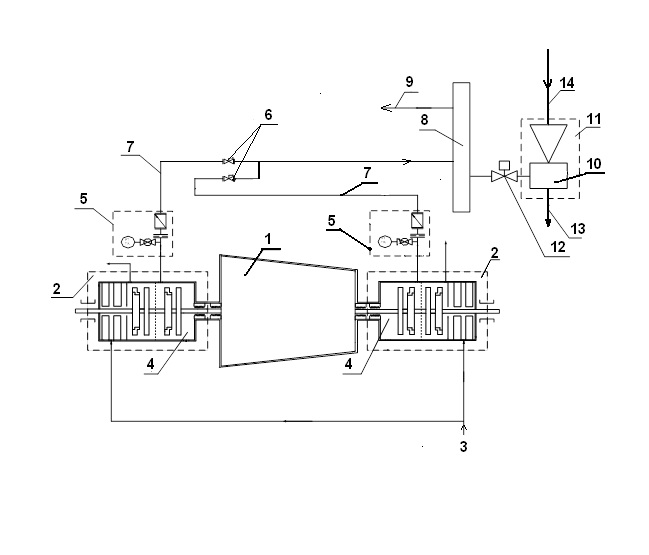 The utility model (the country of action of the Federal Republic of Germany) refers to the gas, oil and other industries and can be used in the operation of compressor stations.
The task of the utility model is to reduce the technological losses of natural gas, reduce emissions, as well as reduce capital and operating costs.
The technical result is to obtain additional saved volumes of prepared gas for the own technological needs of production, as well as simplifying the system design.