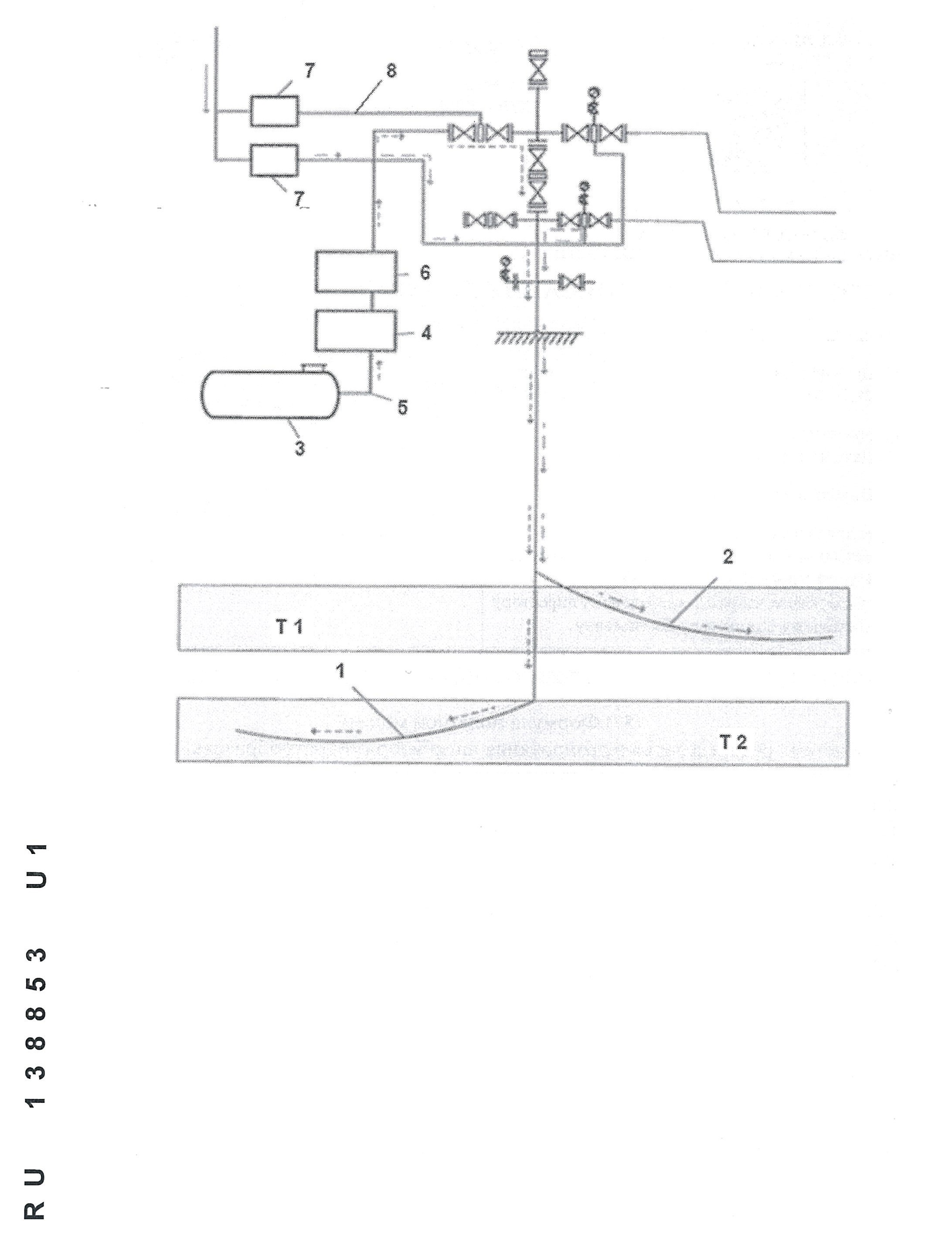 The utility model relates to the field of gas industry and is designed to control the flow rate of the hydrate inhibitor supplied to double-hole wells with a double completion system.
The objective of which the utility model is aimed at is the possibility of automatic supply of methanol hydrate inhibitor to a double-hole well with a double completion system, both in the annular space of sidetrack and the methanol supply to the tube side of the main wellbore.
The technical result is to increase the efficiency of development of low-permeability reservoirs of gas deposits due to the possibility of supplying the hydrate inhibitor separately to each wellbore, depending on the conditions of hydrate formation.