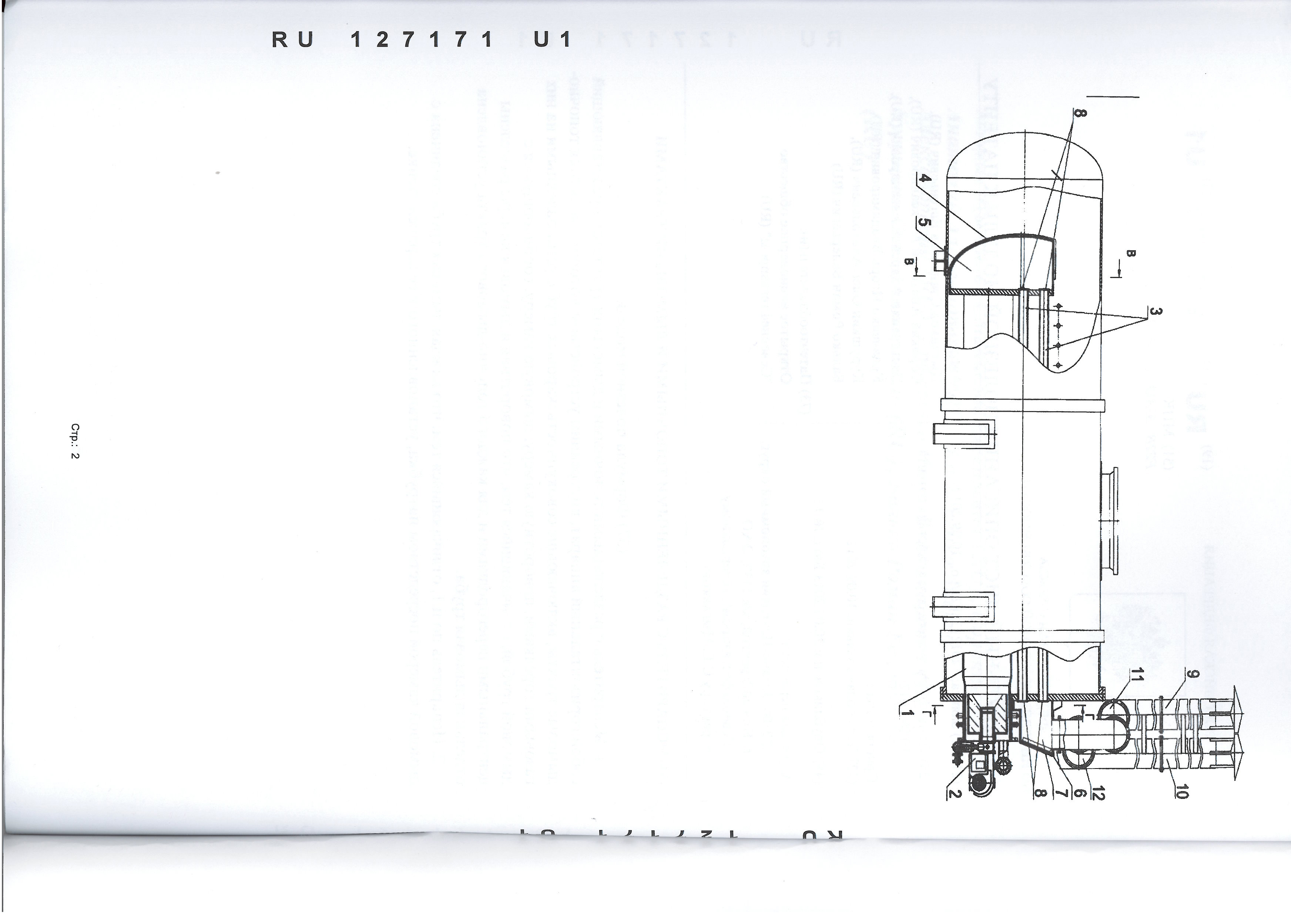 The utility model relates to the oil refining, gas and chemical industries and is intended for the regeneration of liquid absorbents of natural gas.
The task, which the utility model is aimed at, is to reduce the explosion hazard of the evaporator, to protect equipment from destruction.
The technical result is achieved by the fact that in the evaporator with separated combustion and smoke channels, which is a horizontal apparatus, the internal device of which is the smoke channels, including a set of fire tubes with gas burners installed on them, a turning chamber, a smoke chamber communicating with the stack, according to the utility model, the turning and smoke chambers are separated by central partitions and for each smoke channel there is a separate stack, each single stack is connected to the chamber by a nozzle mounted on its top wall.