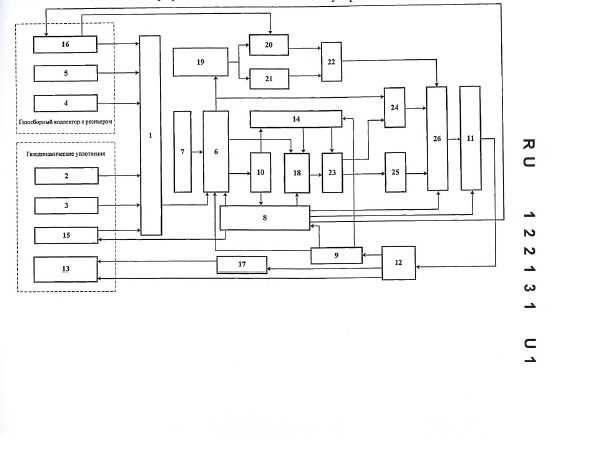 The utility model relates to a computational, information and control system and can be used in gas production, oil production and other industries, in particular, to improve the accuracy of stabilizing the pressure of gas leaks at the outlet of gas-dynamic seals, controlling greenhouse gas emissions from gas pumping units.
The task, which the proposed technical solution is aimed at, is to improve the accuracy and stabilize the pressure of gas leaks at the gas dynamic seals outlet, optimize the operating modes of gas pumping compressors, increase the reliability of regulation, which allows to reduce production costs for gas production, increase the turnaround time for dry gas dynamic seals and gas pumping compressors to ensure maximum industrial safety of the process.
The technical result is an automatic update of gas dynamic seals available for control considering the maximum allowable pressure in the pipeline of each gas dynamic seal, adjustment of the performance ranges of gas dynamic seals from the automated workplace of the booster compressor service, automatic detection of additional performance reserves, uninterrupted supply of fuel to gas-consuming installations, increased reliability.