News
OJSC Severneftegazprom held a seminar "Quality management system. Corporate Risk Management
Back to news
A corporate seminar for managers and specialists was held at the office of OJSC Severneftegazprom in the city of Novy Urengoy on September 19–20, 2018, which was conducted by the instructor of LLC IRIKONS in a program developed taking into account the requirements of the Company's documented procedure ISM DP 09 capabilities in the quality management system. "
The seminar was attended by 20 managers and specialists of the Company's departments.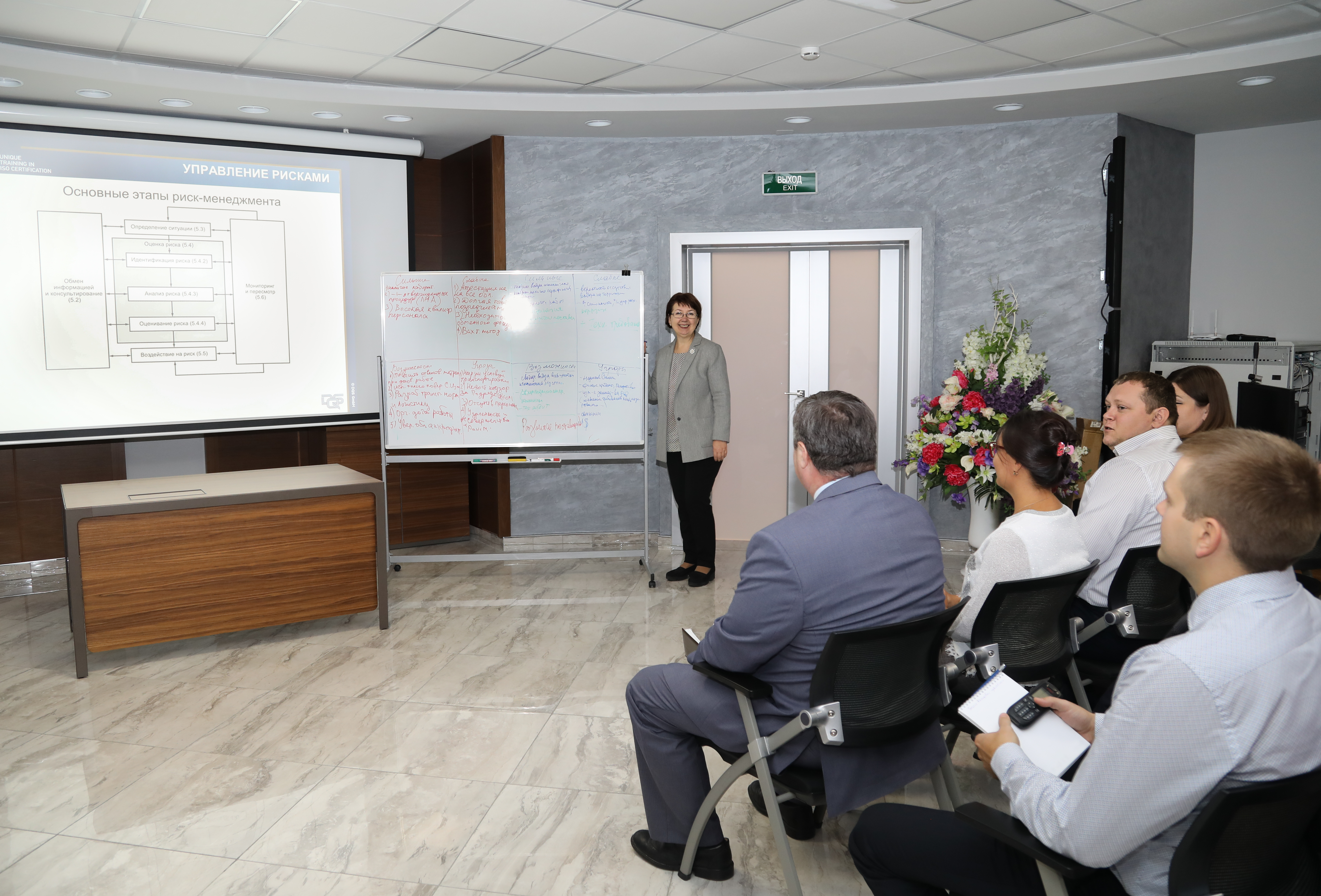 During the seminar, the basics of the theory of risk management, a risk-oriented approach to the implementation of activities, the likelihood of risk and its potential consequences, risk management measures were considered.
The format of the event contained a theoretical part and practical, including the collective work of students in groups.
The workshop resulted in the implementation of a practical task, in which the participants successfully demonstrated their knowledge in the field of risk management and the practical application of the acquired skills.