News
An in-person meeting of the Technical Committee took place at OJSC Severneftegazprom
Back to news
On September 17, 2018, an in-person meeting of the Technical Committee of the Board of Directors of OJSC Severneftegazprom was held in Moscow under the guidance of the Chairman of the Committee, General Director Vladimir Dmitruk.
The meeting was attended by members of the Committee, deputy general directors of OJSC Severneftegazprom, representatives of shareholder companies and a contracting design organization.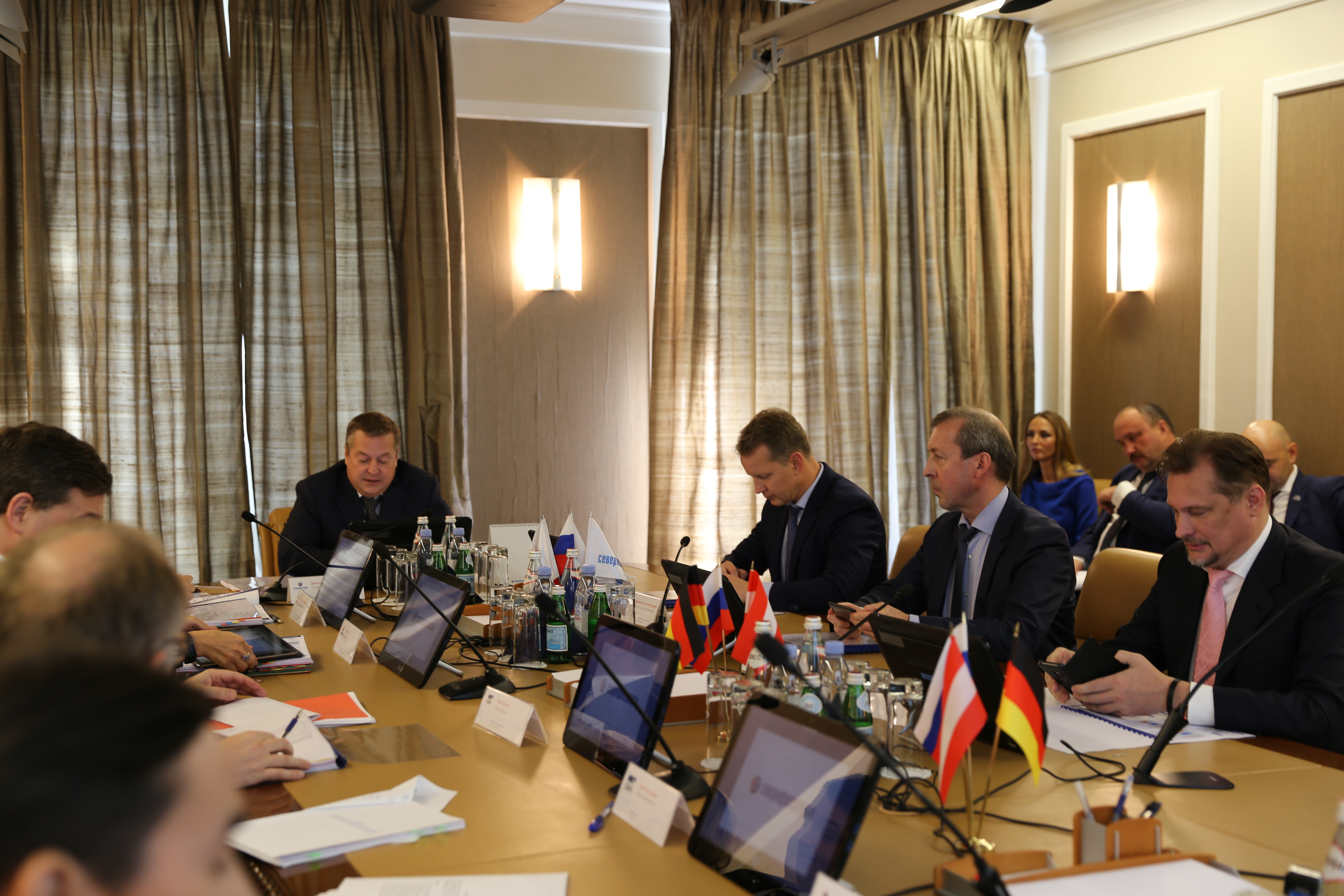 The Committee members considered: the draft Annual Program of Work and Budget of the Company for 2019 and the planned period 2020–2021, the draft Investment Program of the Company for 2019, a report on the feasibility study for the development of operational facilities in the Lower Cretaceous, Jurassic sediments of the YuRNGKM, and other issues.
As a result of a constructive discussion, the members of the Technical Committee reached unanimity on all issues on the agenda of the meeting.