News
Piece of Art at the Latitude of Yamal
Back to news
An unusual work of art was established in the area of Salekhard on the way to Gornoknyazevsk, natural and ethnographic complex. Under the authors plot, the monument had to not only catch attention of the visitors, but to remind of the Artcic's history and its unique nature.
This creative gift to the residents of the region's capital city was presented by OJSC Severneftegazprom.
The idea to create a monument of an ancient animal that one lived in the Arctic belongs to the Company's workers: Mikhail Tishkin and Nikolay Kovsh. In 2017, the Year of Ecology, their idea was embodied in the composition 'The Mammoth Family' that was afterwards established in front of the façade of the Company's administrative office in Novy Urengoy.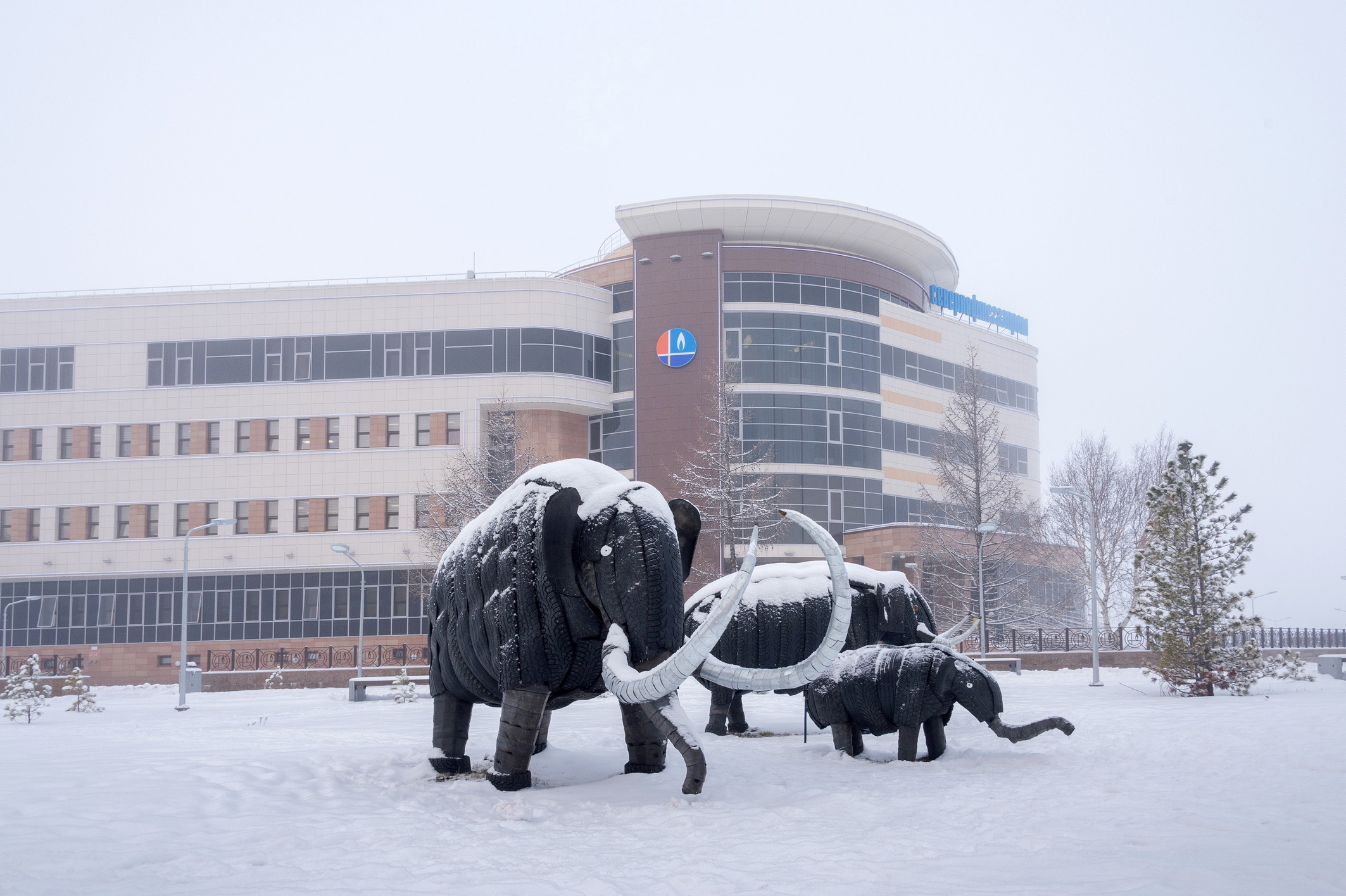 Click to enlarge picture (642,42 Кb)
The next project financed by Severneftegazprom was to create a single mammoth figure similar to "The Mammoth Family" structure. It was constructed on the base of the frame, welded from profile square 20 mm pipe and used tires. The carcass of the trunk and tusks was produced from a 6 mm rolled wire.
Assembly and delivery of the monument were completed by the Company's personnel already in February of the current year. After getting the agreement from the region's Administration, this unusual structure was established on the way to the natural and ethnographic complex.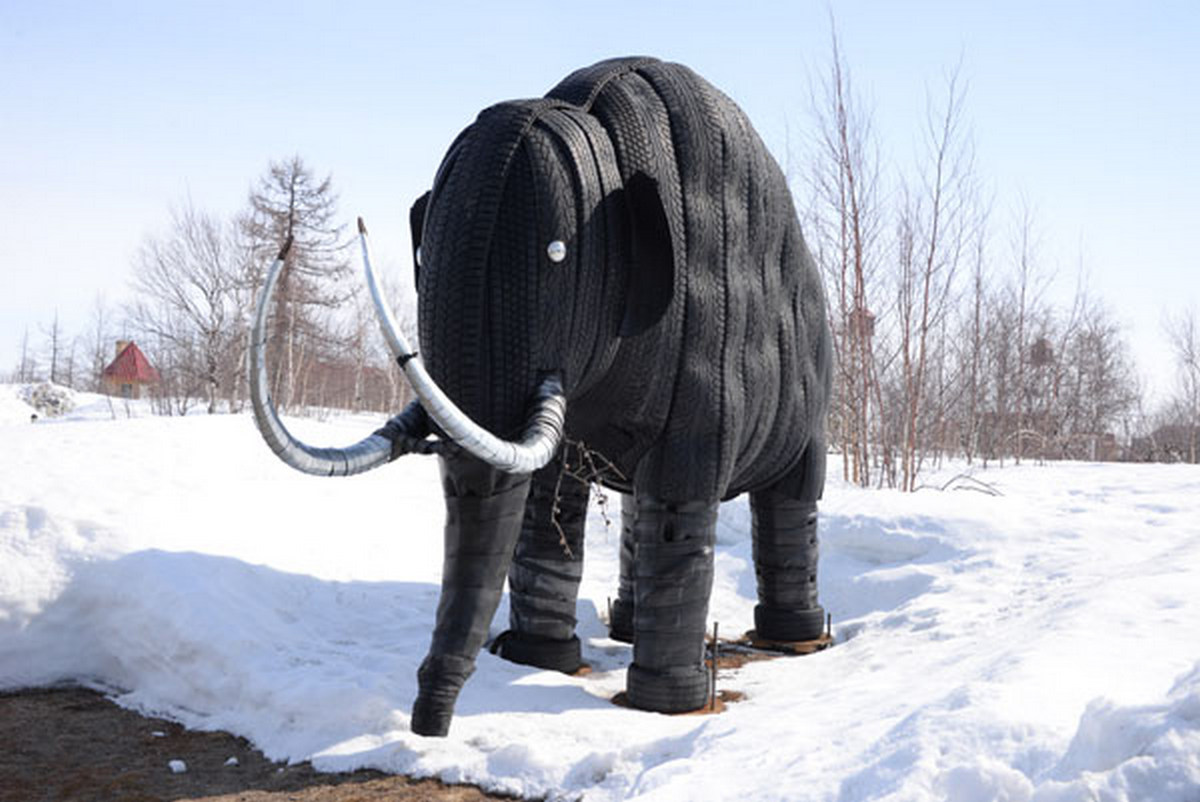 Pictures are taken from the newspaper «Krasniy Sever» www.ks-yanao.ru
Click to enlarge picture (175,46 Кb)
The art object is designed to add up to the diversity of the region's architecture, thus creating good mood and transforming the landscape of the city and its neighborhoods. Now both the residents of the city and its guests, who demonstrate genuine interest in the sculpture, can take photos.
Soon the residents of Salekhard will choose the name for the hand-made mammoth. They already a small mammoth Lyuba from the museum and exhibition complex named after I.S. Shemanovsky. So now there will be a male representative. Symbolically, the figure of the ancient animal is executed from materials for utilization: metal and rubber. As Vladimir Dmitruk, General Director of OJSC Severneftegazprom remarked, «We are certain that this art object would be not only a place for photo shootings popular among tourists but also that it serves as a call for all of the residents to take care of the unbeatable nature of the northern region and to take advantage of every opportunity to enrich it and contribute to more comfortable environs.»