News
Representatives of Uniper and OMV Visited Yuzhno-Russkoye Field
Back to news
13 June, 2017, representatives of Uniper and OMV visited Yuzhno-Russkoye oil and gas field.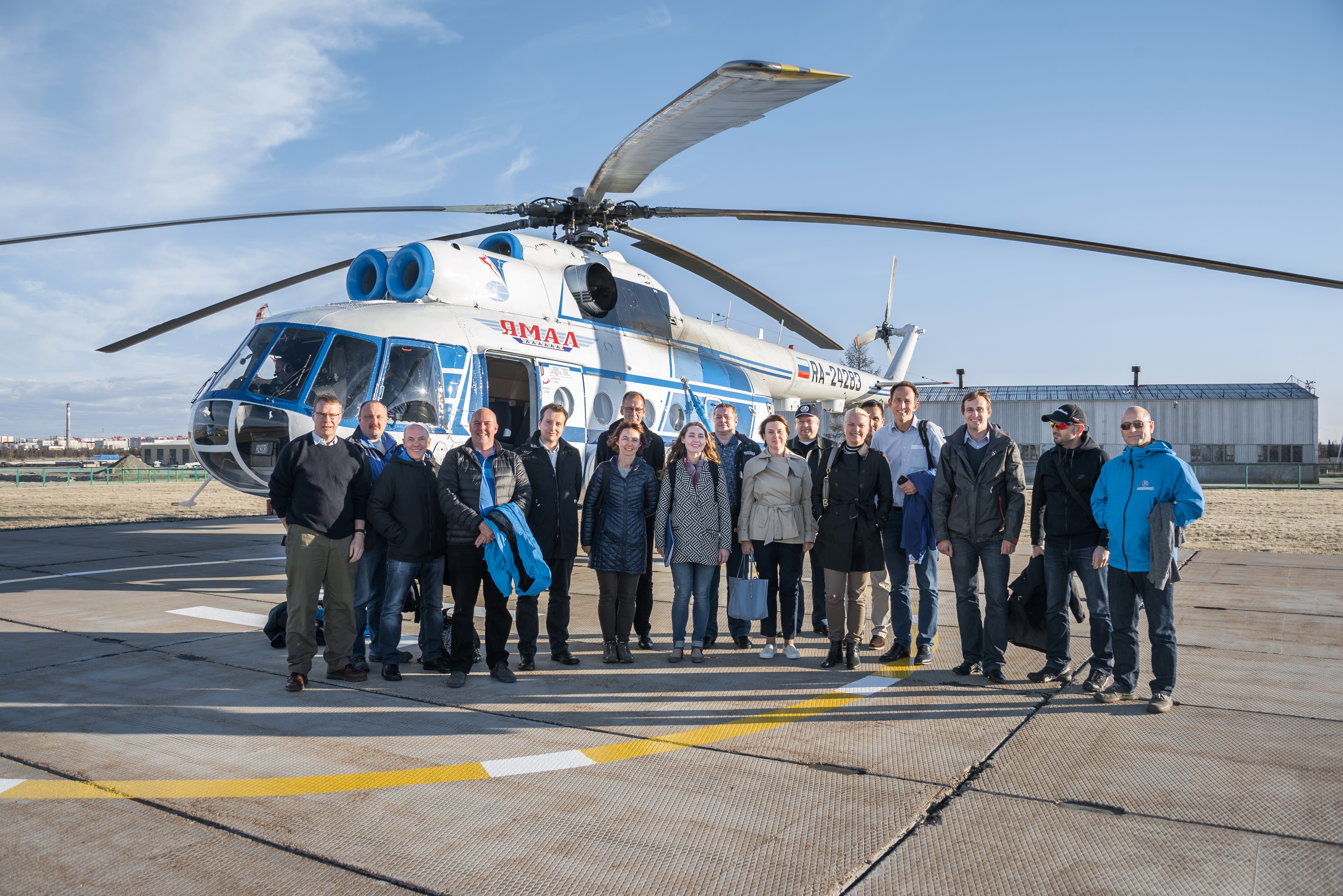 Click to enlarge a photo (3 MB)
The tour at the field included the visit to the main control panel and production facilities of the Gas Treatment Plant.

Click to enlarge a photo (3 MB)
Then the delegation visited a gas well cluster # 17 where the participants were provided with details on specific design of the well # 174. The first Russian Turonian experimental well was launched into commercial exploitation in December, 2011. The unique well has a dual lateral design with low-angle bottomhole sections which enables significant drainage radius and efficient gas reserves recovery along the section.

Click to enlarge a photo (3 MB)
The next place to visit was a gas well cluster # 18 where the participants were told about the well # 184. Taking into account the production experience of the well # 174 and after obtaining additional data on geological structure of Turonian gas deposits, one-borehole gas well # 184 with U-profile was drilled in February 2014, and in December 2014 it was put into operation. The feature of this well is double entering into the upper and bottom parts of the reservoir Т1-2.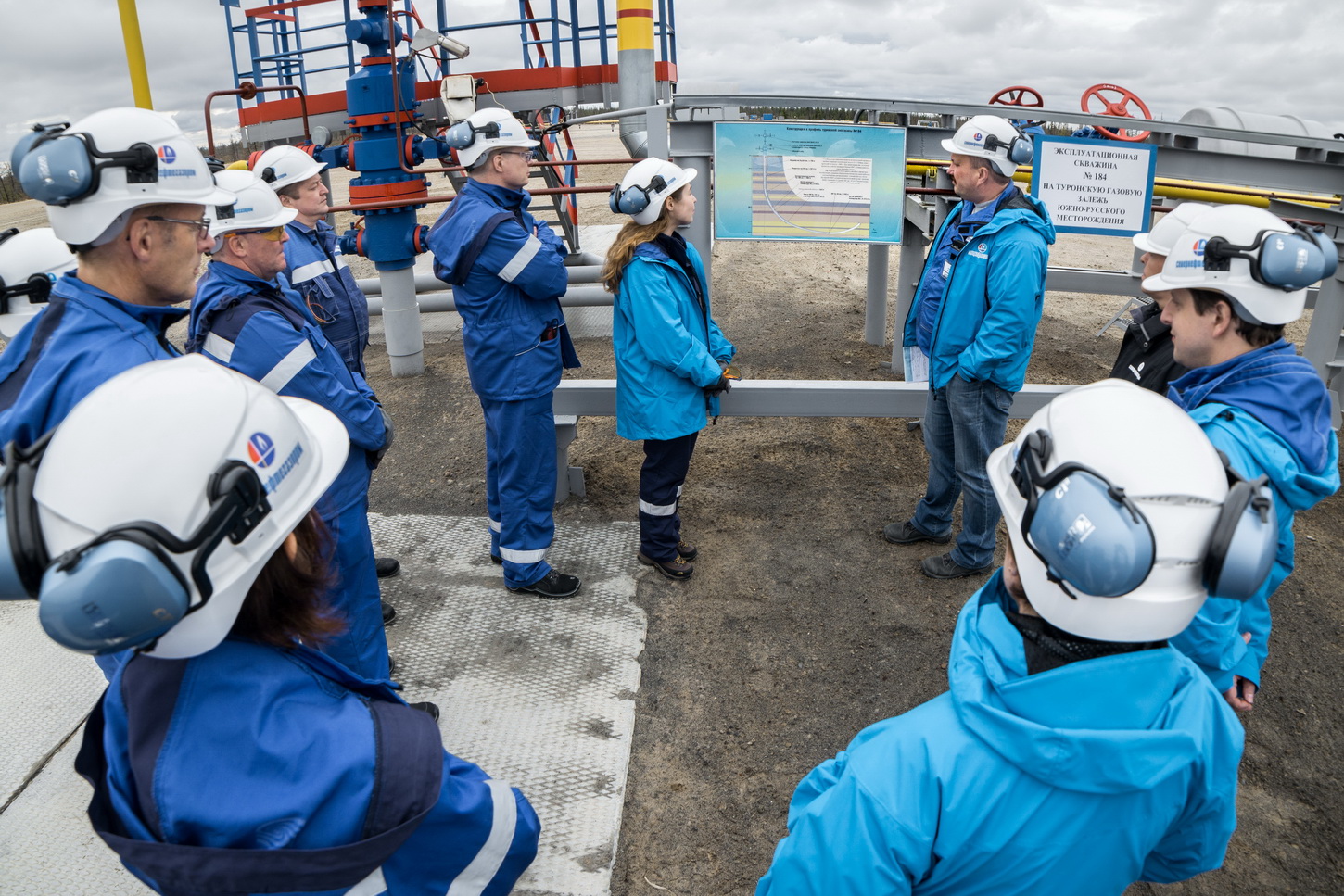 Click to enlarge a photo (1 MB)
The finalizing points of the agenda were the visits to the Departmental Fire Fighting Station of Severneftegazprom and the acquaintance with the social and recreational living conditions of rotation workers at Yuzhno-Russkoye field.
In the end of the very intensive day, a visiting tour around the office of the Company in Novy Urengoy was held.
The delegation representatives thanked Vladimir Dmitruk, General Director of OJSC Severneftegazprom for hosting the trip and remarked high standards of the Company's performance.