News
OJSC Severneftegazprom Defined the Winners of the Innovative Projects' Contest Among Students and Postgraduates of the Russian Technical Universities
Back to news
To promote innovations in gas production, treatment and transportation and to identify prospective scientific and technical developments authored by students from universities, OJSC Severneftegazprom had arranged the contest of innovative solutions and projects submitted by students and postgraduates of the Russian technical universities, which was held from March 15 till October 15, 2016.
The contest jury that consisted from the Severneftegazprom's employees out of various Company's departments was created to identify the winners. The innovation projects submitted by students and postgraduates were assessed as to their actuality, novelty, economic efficiency, prospects of the authors' cooperation at the implementation of R&D Programme of Severneftegazprom, as well as in the whole with regards to the fuel and energy complex of Russia.
The winners of the contest are the students of Tyumen Industrial University, Tyumen State Oil and Gas University and Russian State University of Oil and Gas named after I.M. Gubkin.
The 1st place was taken by Azamat Habibullin, a student of Tyumen Industrial University that submitted a project 'Development of the unit to remove formation and condensate fluid at bottom holes of gas and gas condensate wells'.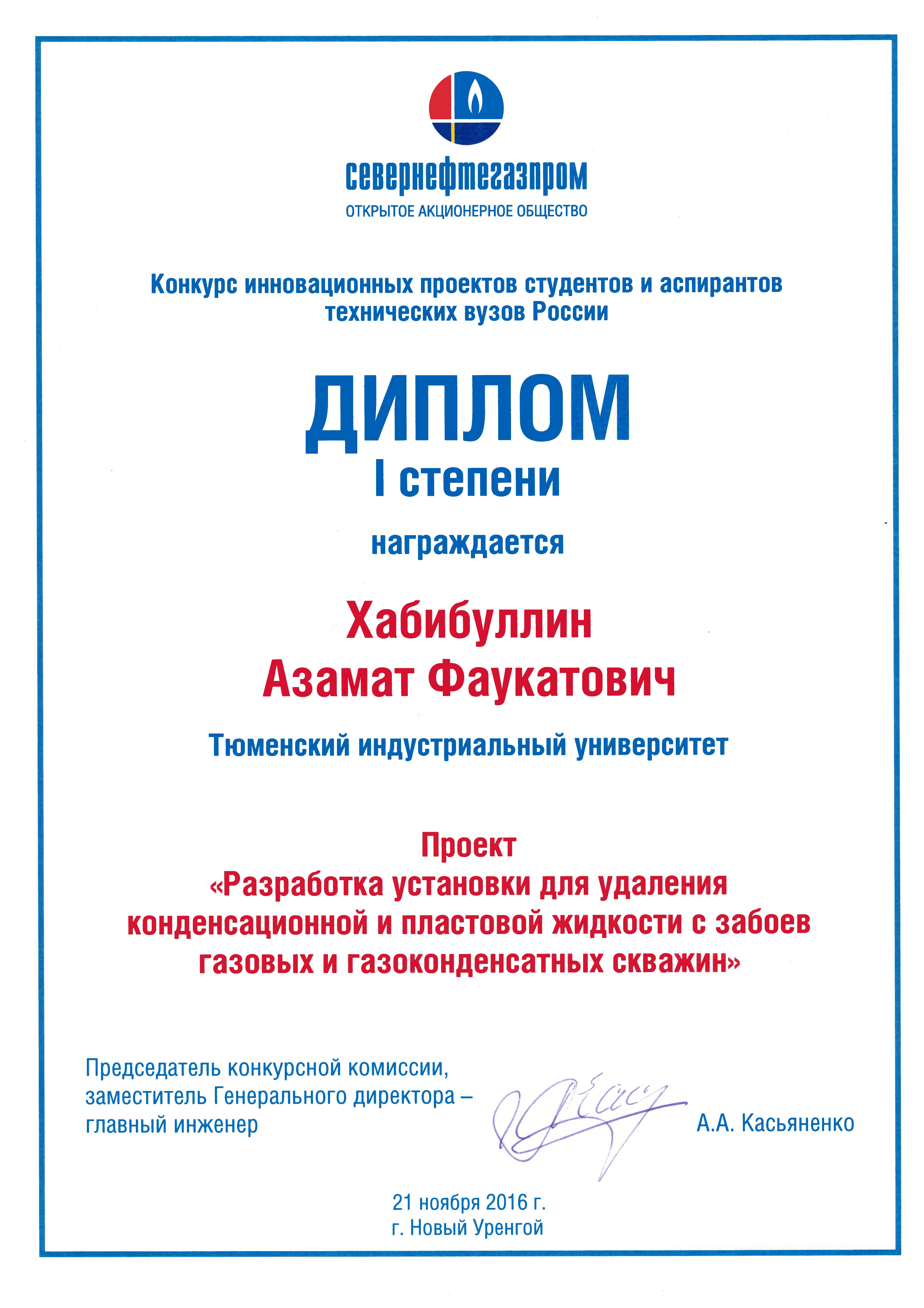 The 2nd prize was taken by Danil Kobylinsky, a student from Tyumen Industrial University for his project 'Methodic's development of isotope well logging to identify pay zones and to assess their properties'.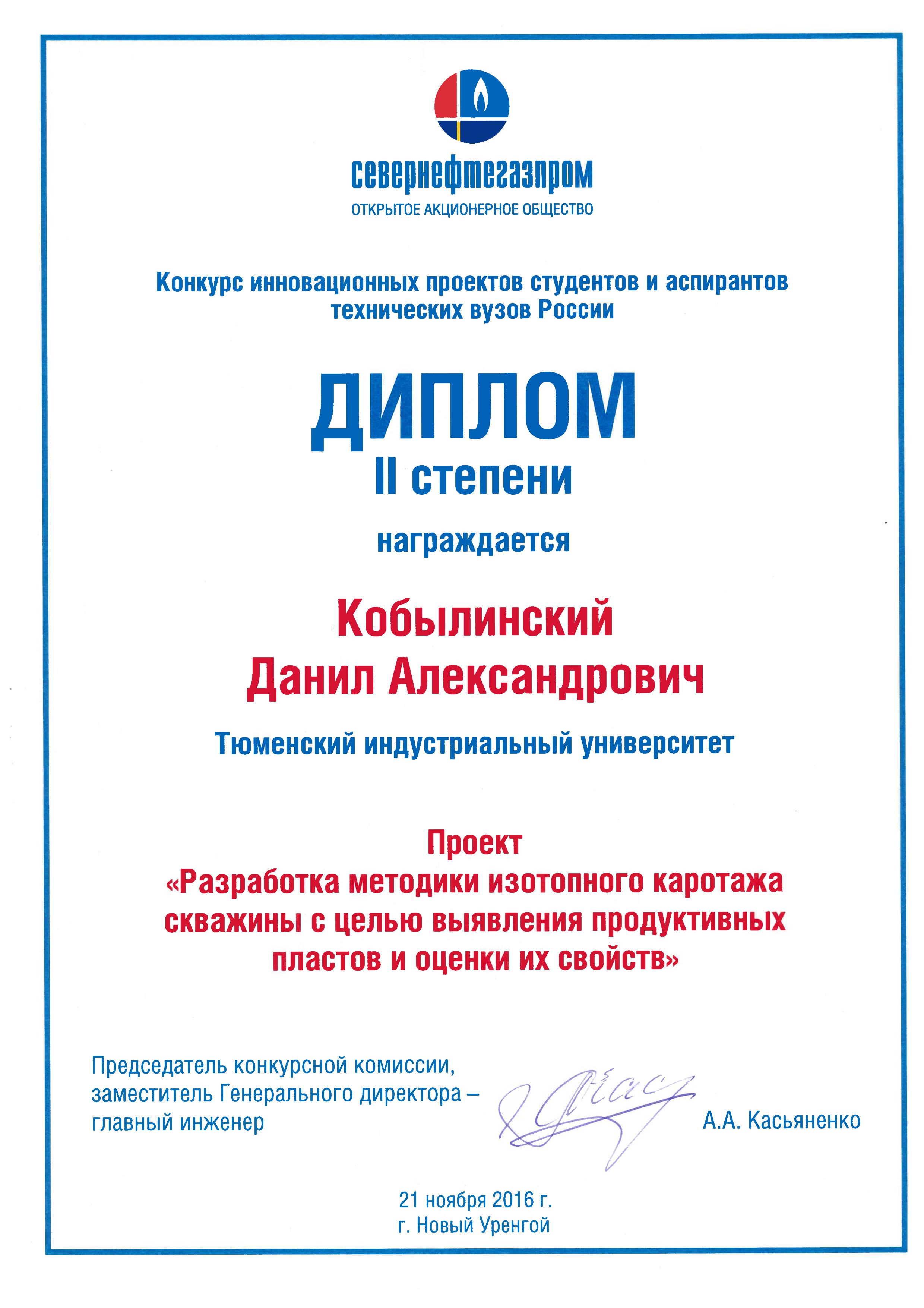 The 3rd place was taken by Denis Vorontsov, a student from Russian State University of Oil and Gas named after I.M. Gubkin with his innovative project 'Application of the sources of alternative generation for power supply of the main pipelines' emergency valves'.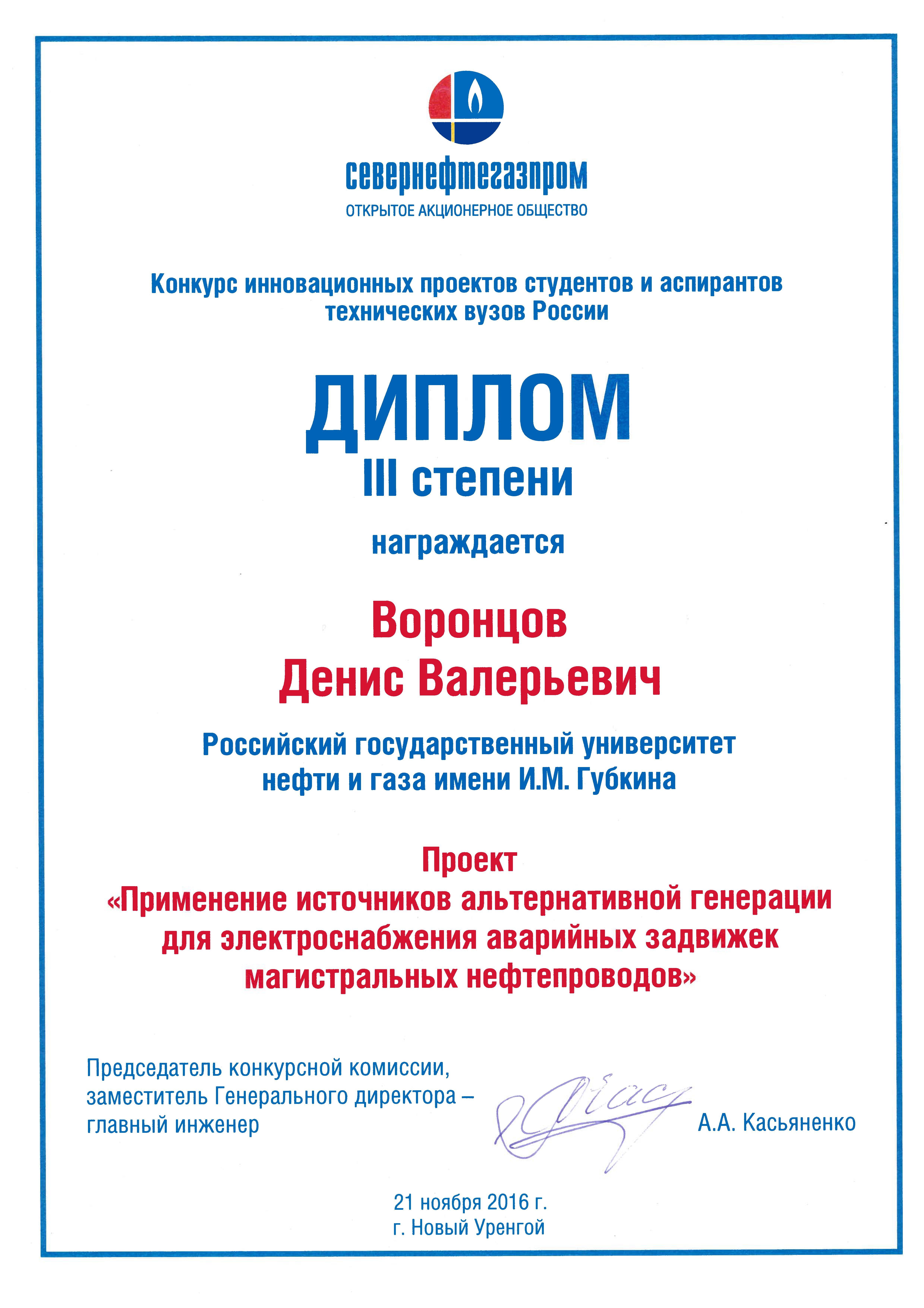 Under the contest procedure, all the winners will be awarded with certificates, prizes and will get a priority opportunity to have their on-the-job training at the Yuzhno-Russkoye field.