News
OJSC Severneftegazprom and the Government of Yamal-Nenets Autonomous District Signed a Cooperation Agreement 2017
Back to news
26 December, in Salekhard city, the Governor of Yamal-Nenets Autonomous District Dmitry Kobylkin and the General Director of OJSC Severneftegazprom Vladimir Dmitruk signed an additional agreement to implement in 2017 the Cooperation Agreement between the district's Government and the gas producer which spans the period from 2013 till 2017.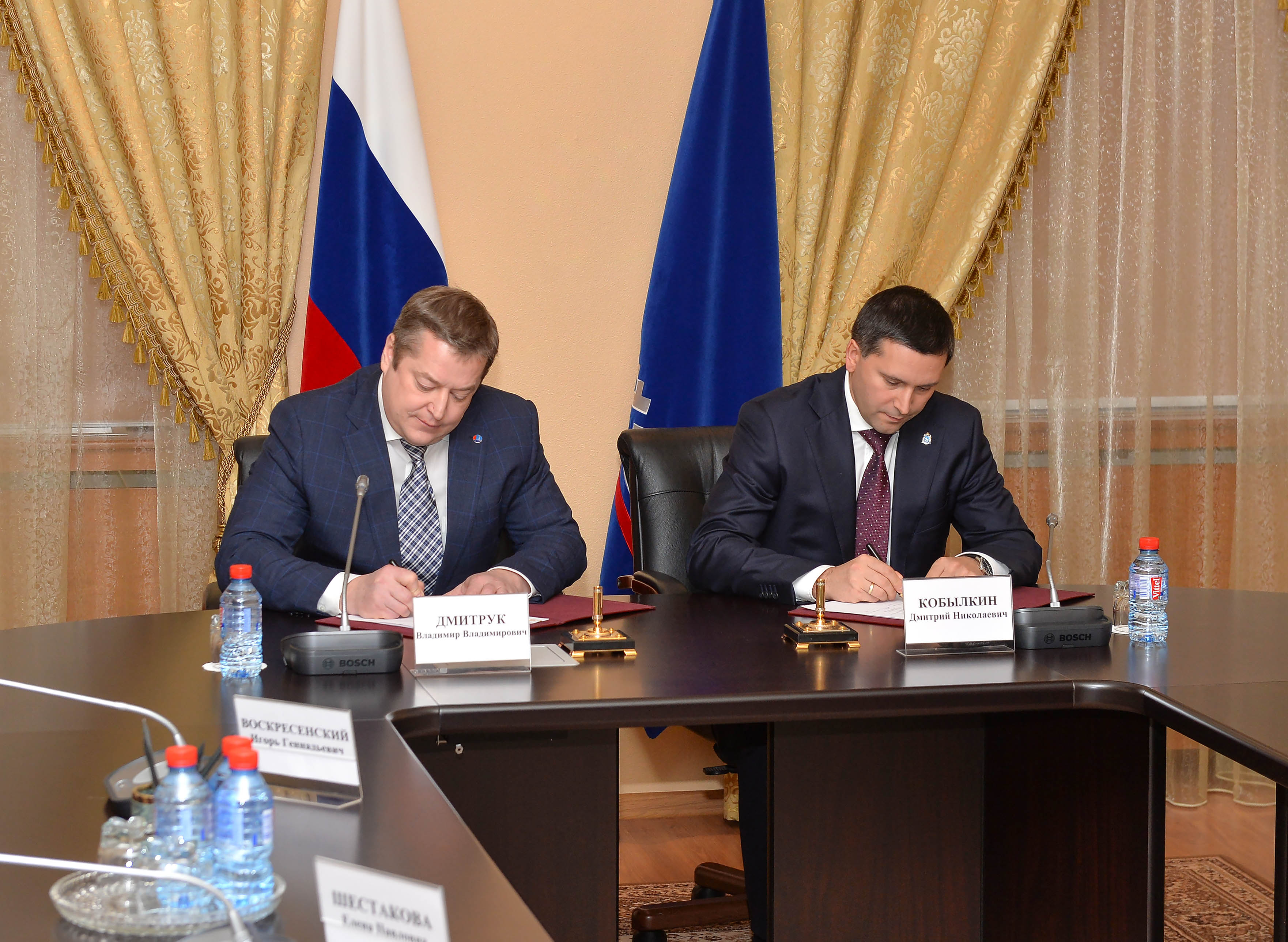 Click to enlarge a photo (5 MB)
Under the document, OJSC Severneftegazprom finances measures in social and economic development of YNAD's areas in the sum of RR 60 mln.
The priorities of the Party's cooperation, as in the last year, remain activities aimed at comprehensive development of the region's economics, improvement of the investment's environment and creation of beneficial conditions for solving major social tasks.
According to the document, OJSC Severneftegazprom is to invest in social and economic development of Novy Urengoy city, Purovsky and Krasnoselkupsky districts. Also, the district charity fund YAMINE is going to be supported. The finances will be directed to arrange medical and diagnosis help for seriously sick children with limited capabilities, their treatment and rehabilitation.
Dmitry Kobylkin thanked Vladimir Dmitruk and the Company's employees for good work and social awareness. 'Yamal and Severneftegazprom enjoy a long period of stable cooperation. You are our reliable partners that always execute their production goals and stick up to their social responsibilities. I am sure of that the measures contemplated by the signed agreement will serve good on the behalf of the residents and will enable the prompt realization of many plans lying ahead,' remarked the Governor of Yamal-Nenets Autonomous District.
'Over many decades, gas industry have remained a basis for the district's commonwealth and its reputation as a reliable energy resources supplier, and today it also plays a key role in ensuring economic stability of Yamal. OJSC Severneftegazprom contributes as well significantly to this important mission. I'd like to offer my thanks to Mr. Kobylkin and to the Government for their support and I'm sure that our effective cooperation will be only strengthening in the long run,' said Vladimir Dmitruk.