News
Yuzhno-Russkoye Field of OJSC Severneftegazprom was Given "The First Well" Memorable Sign
Back to news
27 September, 2016, OJSC Severneftegazprom's headquarters at Novy Urengoy city hosted a ceremony of giving a memorable sign "The First Well". This event was held under regional project "My profession is a geologist" initiated by veterans of geology and supported by the Governor and the Government of Yamal-Nenets Autonomous District.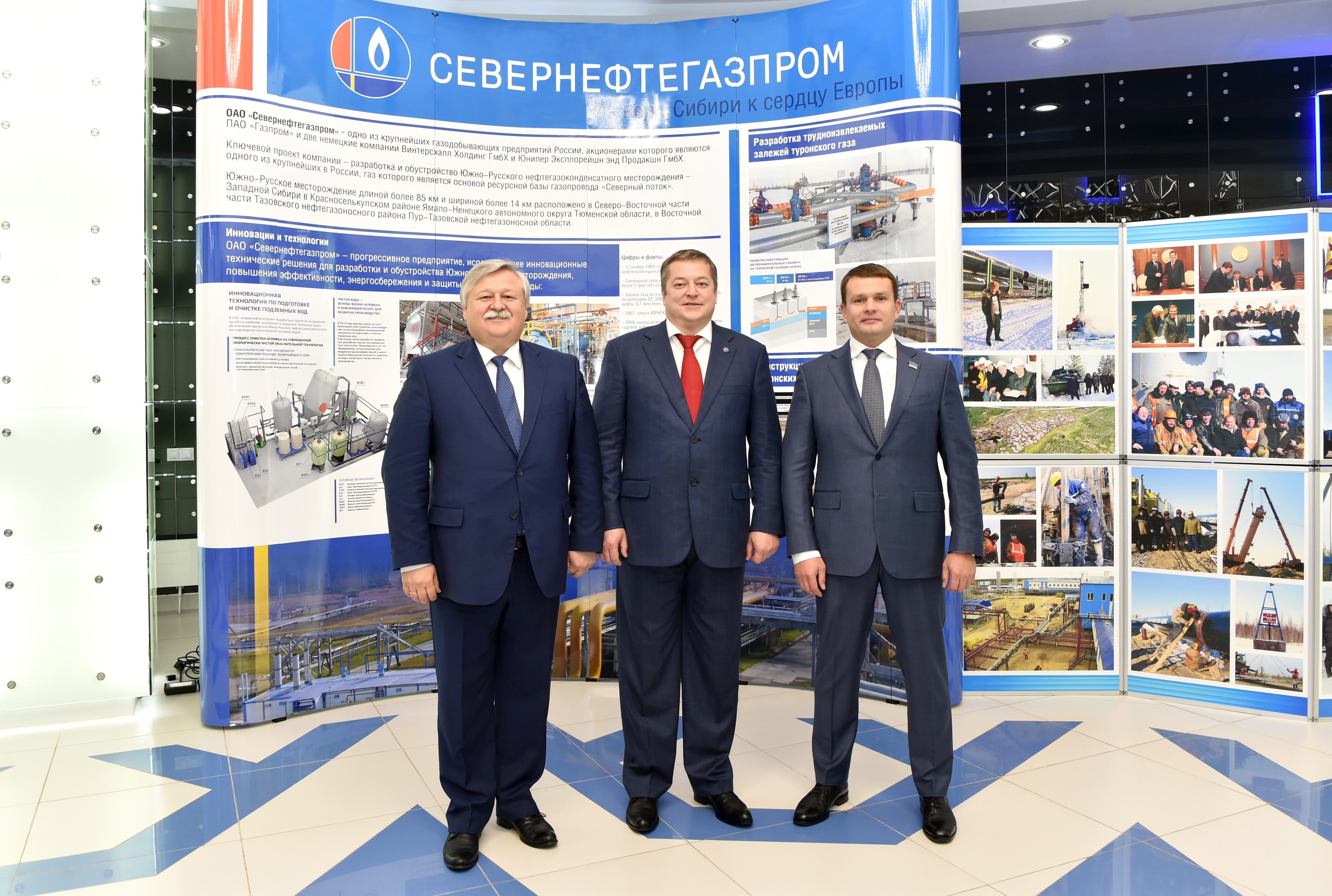 Click to enlarge a photo (JPG, 3 MB)
As Ivan Kostogriz proclaimed when opening up the ceremony, "Yuzhno-Russkoye oil, gas and condensate field discovered in 1969 is one of the richest in the region, and OJSC Severneftegazprom remains a stable and rapidly developing company. The memorable sign "The First Well" is an assessment of the team's work that means a lot for the development of oil and gas industry at Yamal."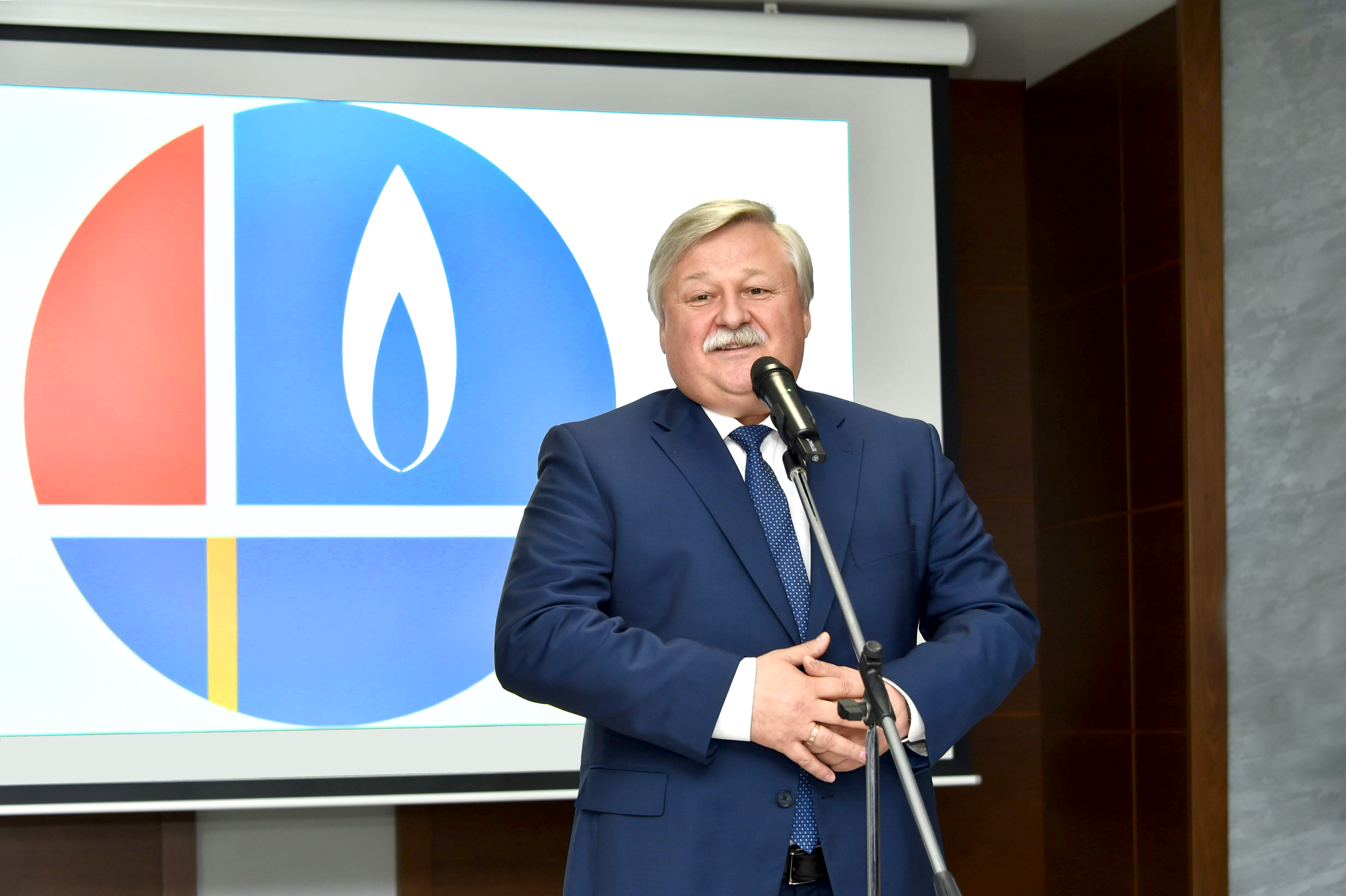 Click to enlarge a photo (JPG, 3 MB)
Proceeding to awarding of "The First Well" memorable sign to General Director Vladimir Dmitruk, Dmitry Jaromskih said, "There are 246 licenses at Yamal, with 23 chosen to be given this sign. And among these fields, Yuzhno-Russkoye field is unique in many ways. It has been waiting a lot for its hour, but then it was developed at a record-fast pace. And the fact that Severneftegazprom was one of the first companies that started to develop hard-to-recover Turonian deposits, characterizes it as a pioneer and earliest explorer in that area. Furthermore, the Company's performance shows a good example of effective international cooperation, and it's said with good reason that Yuzhno-Russkoye is a "heart" of the Nord Stream. I sincerely wish you, Vladimir Vladimirovich, and all your team prosperity and new grand successes!"

Click to enlarge a photo (JPG, 3 MB)
Responding, Vladimir Dmitruk said that receiving this memorable sign "The First Well" is a significant event for the Company and expressed confidence that it will be a worthy acknowledgement of geologists' merits that discovered Yuzhno-Russkoye field and worked there.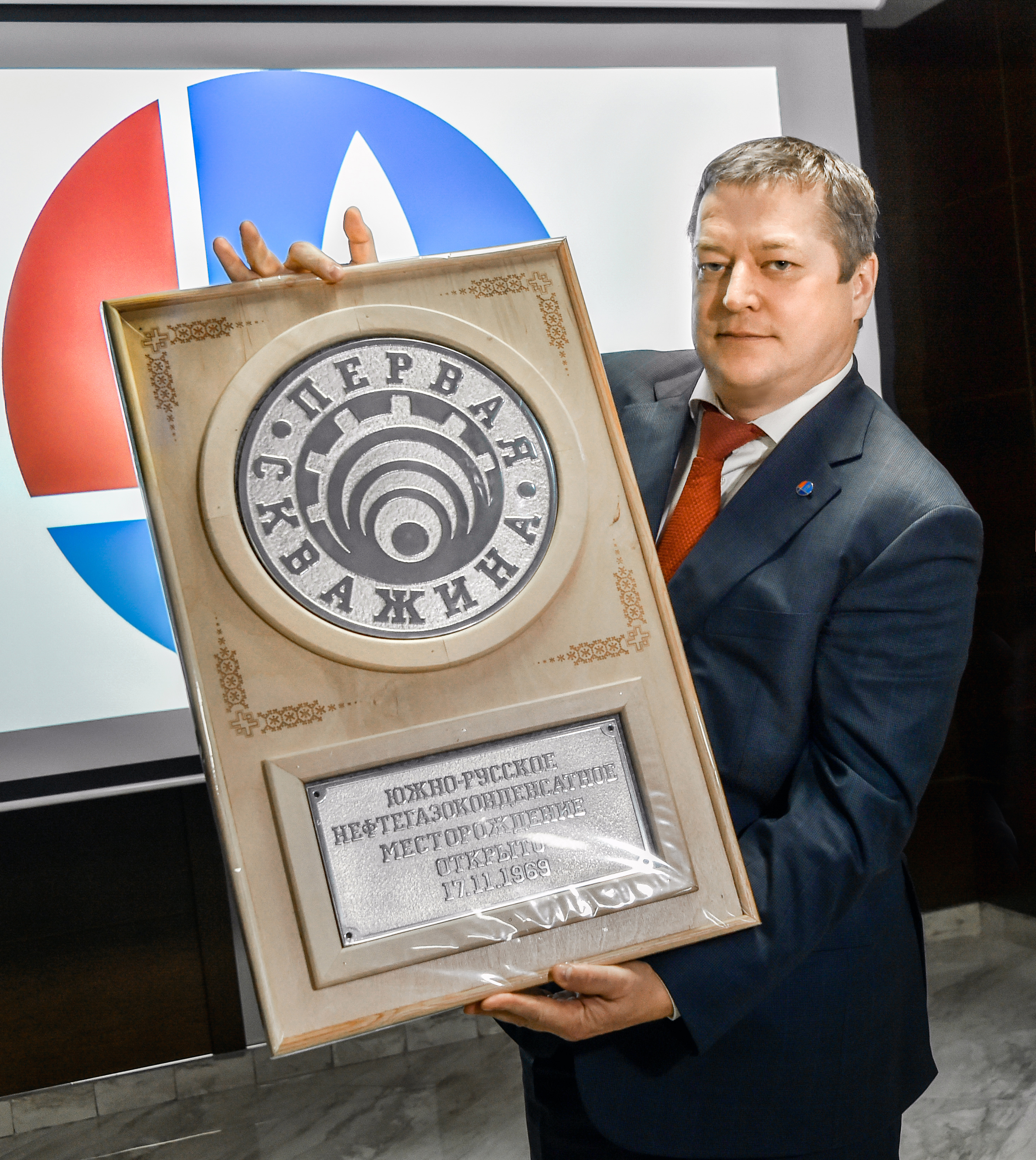 Click to enlarge a photo (JPG, 3 MB)
"Exploratory well № 6 through which in 1969 the first gas of Yuzhno-Russkoye field was received, with regards to it technical equipping was just the same as many other wells of that period, but its potential turned out to be unique. It has given us a field with total reserves estimated at more than 1 trillion tons of oil equivalent".
Background:
In the field seasons of 1966-1967-1968 on the instructions of Glavtyumengeologia, Sidorovskaya seismic crew № 24 of Tazovskaya geophysical expedition in Tazovsky region of Yamal-Nenets autonomous district conducted seismic activities by reflection method. The field works were headed by Valentin Mikhailenko.
As a result of works, Yuzhno-Russkoye uplift was identified and outlined, Russkoye uplift was identified and outlined.
In January 1969 a decision was taken to sink exploratory well № 6 of Yuzhno-Russkoye area.
The construction of exploratory well № 6 was led by Urengoyskaya oil and gas prospecting expedition which was headed by: the Head of expedition – Gennadiy Bistrov, Chief Geologist – Alexander Vlasov and Chief Engineer – Nikolay Ananyev. The drilling of the well was carried out by a crew headed by a drillmaster Evgeniy Shalyapin.
After completion of the drilling, it was decided to test the inflow of Cenomanian deposits in the interval of 930-940 m. At testing, on the 17th of November 1969, at 16-mm choke a fountain flow of free gas was received with a flow rate exceeding 278 thousand cubic meters per day.
This is how Yuzhno-Russkoye field was discovered.